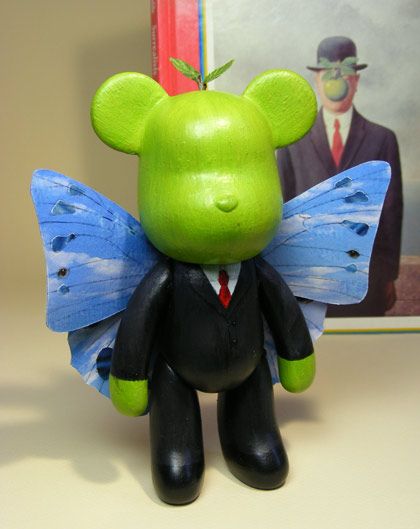 Le Fils de l'ours : The Son of Bears, after Magritte.
15 x 11 x 5
11 cm wingspan
vinyl bear, graphite, apricot twig, fabric, paper, cardboard, acrylic paint, acrylic lacquer
Created for the
Toy to the World project.
Text from their website:
'
Toy to the World is currently a biennial charity art event involving a custom vinyl toy
design competition that provides both the opportunity for public to witness art creation happening live and the chance for artists to exhibit works while contributing their creations to help raising funds to go toward HIV research in the hopes of improving the lives of those affected by it. The event is split into two distinct parts, the Design Day launch event where artists can collect a plain white vinyl toy and begin work live with provided paints and markers; and the Exhibition & Auction where all the complete works are judged by respected industry judges and displayed while a 2 week silent auction runs. Artists may pre-register their interest for a time slot on the Design Day, or may register to receive a vinyl toy to complete before the Exhibition'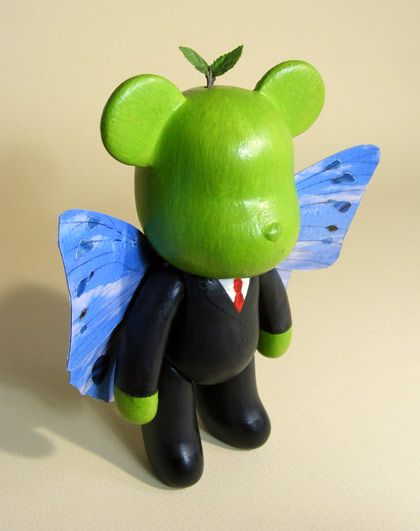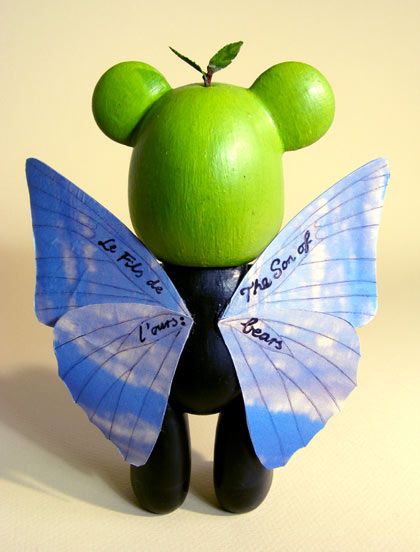 Back view
Painted hand script is an homage to Magritte's
The Treachery of Images (La trahison des images)
.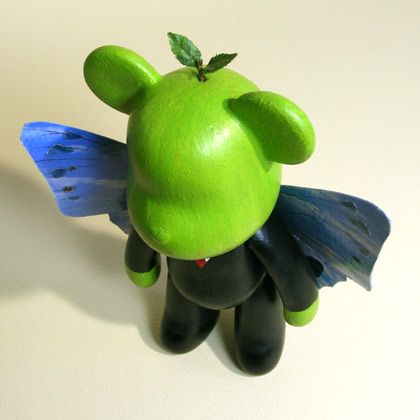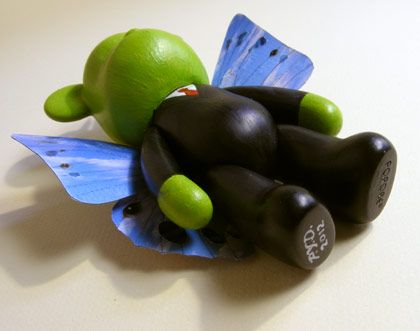 Detail of tie, collar and coat.
Note the undone third button as in the original Magritte painting.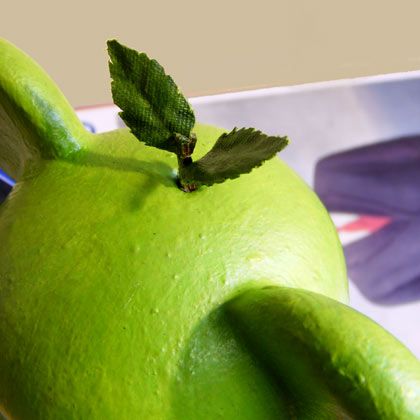 Detail of head
Painted, cut, fabric apple leaves on a twig.
Artwork in situ upon completion.