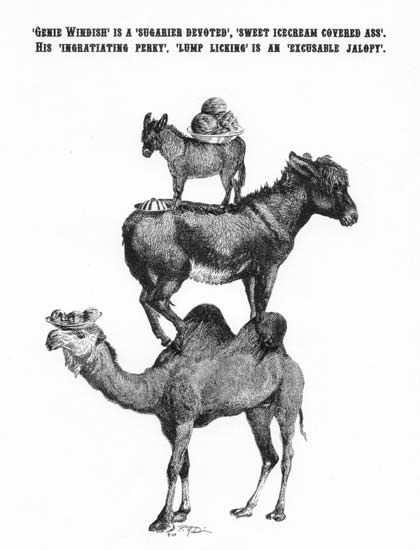 Sweet Genie Windish...
print edition of five from paper collage elements
29.7 x 21
The full text for this Spam Tale reads:
'Genie Windish' is a' sugarier devoted',' sweet icecream covered ass'.
His ' ingratiating perky' , 'lump licking' is an 'excusable jalopy'.
This print was derived from a
collage of the same name
.
Four unframed prints are still available.
Exhibited as part of
2 @ Wunderkammer