Avant Card postcards with my artwork getting printed this weekend!
Stand by to see them soon at
Avant Card
(free postcard) stands Australiawide! :D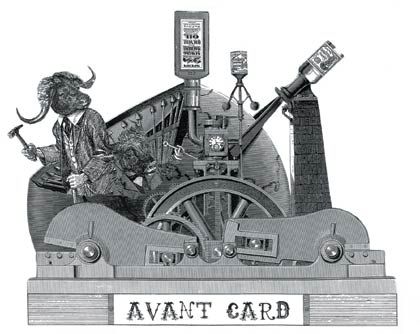 Craftsmanship Ox, 2009
paper, ink, digital print out, on paper
30 x 42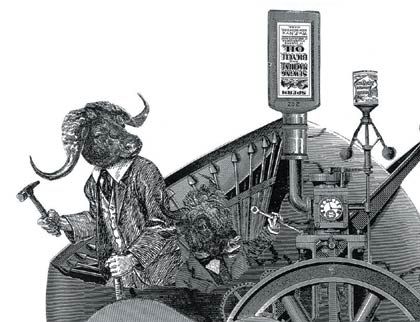 Craftsmanship Ox, detail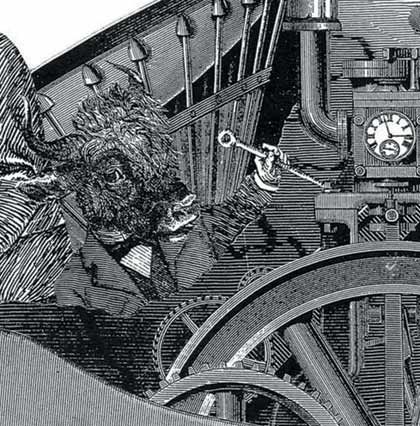 Craftsmanship Ox, detail
Craftsmanship Ox was created while
Spam Tales: Craftsmanship Ox, Erasmus Howard
was a work in progress. I liked this collage so much I felt it was worthy of, and effective in, another composition and well suited to Avant Card's post card format. It's the most complicated, non-texture* collage I have done to date in terms of the number of actual pieces that are assembled and layered (twenty two parts), as well as the number of original image sources used (five different books).

Exhibited as part of Paper Butterflies.
* Examples here and here.