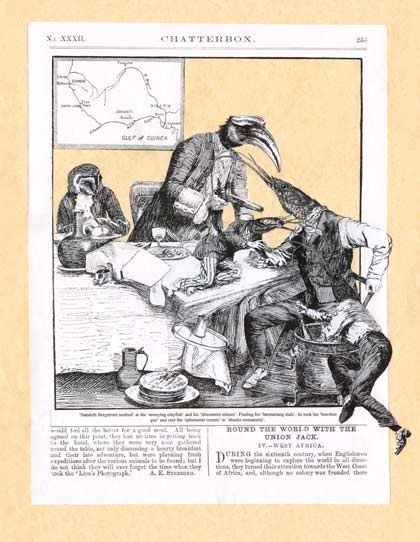 Standeth Bergstrom seethed at the annoying crayfish…
ink, paper on paper
36 x 28
The full text for this
Spam Tale
reads:
'Standeth Bergstrom seethed' at the 'annoying crayfish' and his 'discontent minors'. Finding his 'boomerang stale', he took his 'boo-boo gun' and sent the 'ephemeral vermin' to 'shucks crematoria'.

The artist set herself the challenge of using as much of the
original book
illustration composition as possible while staying true to the surreal nature of the
Spam Tales
series. For example, the three large figures at the table are original but are clearly altered. The 'annoying crayfish' was a seated man from elsewhere in the book, brought in with his table to replace the original seated man at the end of the table in this illustration. The 'discontent minors' crayfish are featured in a limited print series 'collage' of their own,
Flight of the Crayfish
.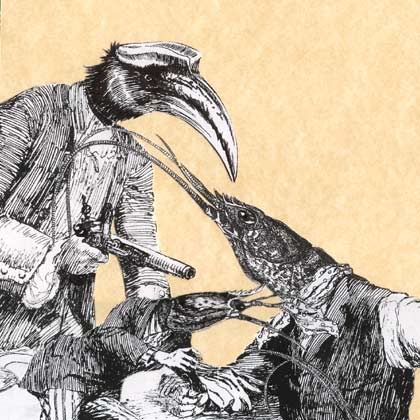 Standeth Bergstrom seethed at the annoying crayfish…, detail
Standeth Bergstrom seethed at the annoying crayfish…, detail
Exhibited as part of
2 @ Wunderkammer