Spam Tales: Craftsmanship Ox, Erasmus Howard
paper, ink, digital print out, on paper
42 x 30
The Spam Tales* spam and sender text reads:
'Demonstrate your herd leader abilities.'
'Afresh, lumbering', 'Craftmanship Ox', 'Erasmus Howard' bids you
'Welcome to the World of Cheap Elegant Watches.'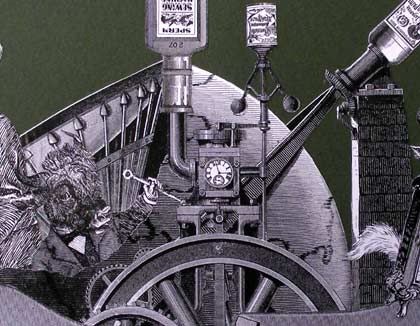 Spam Tales: Craftsmanship Ox, Erasmus Howard, detail
Detail of work in progress for this collage,
here
.

*What is a Spam Tale? Read about it and the creative process here.
Exhibited as part of Paper Butterflies.