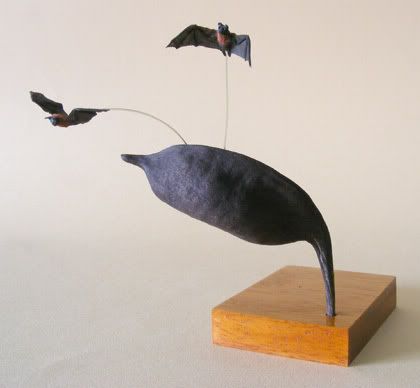 Pod: Series I. Pod 2
seed pod, paper, nylon filament, acrylic paint, enamel paint, closed cell polystyrene foam, wood, shellac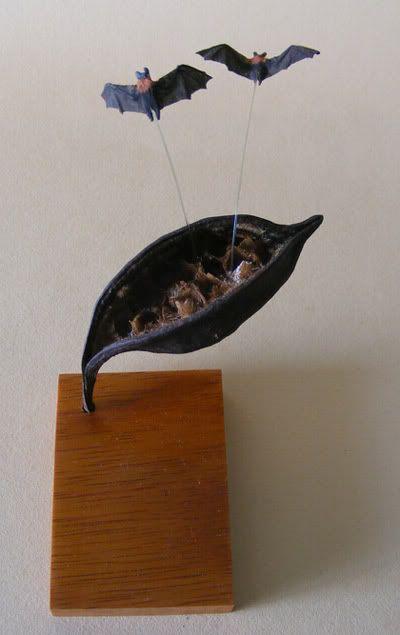 Series I. Pod 2, back
The Pod Series was about taking the miniature bat, construction technique created for
Roost
to a more refined level. Series I bats had wings with bones made of rolled oatmeal paper. Series II bats have fine wire through the arms and first fingers. All of the bats are modelled on an indigenous fruit bat, the grey-headed flying fox.
Note: All of Series I and II Pods have sold out. More will be made and available for sale through
Wunderkammer
.


Exhibited as part of Paper Butterflies
and Slide Rules Have No Place At My Party.