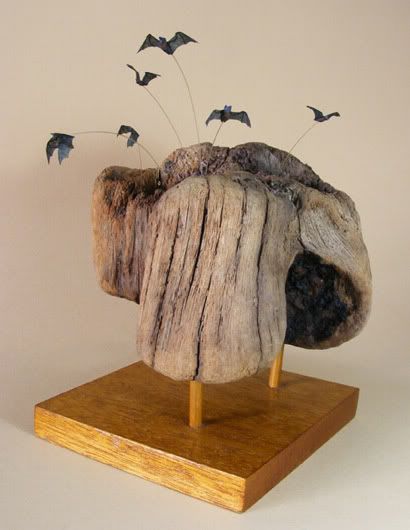 Roost
Redux
*
recycled wood, driftwood, paper, nylon, closed cell polystyrene sheet, acrylic paint, enamel paint, shellac
,
beeswax
and turpentine preservative
17 x 16 x 13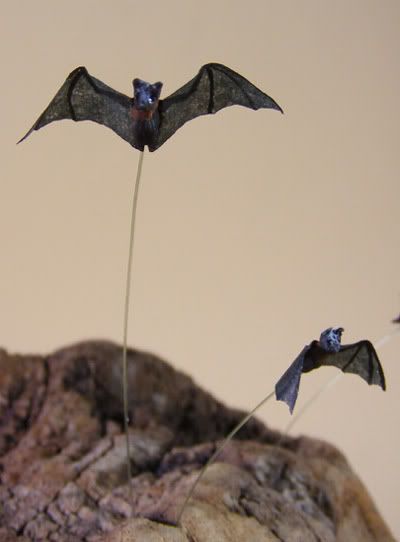 Roost
Redux, detail
Roost
Redux, detail
*Formerly
Roost
. This sculpture was damaged while on display requiring the complete replacement of all the bats. All new, slightly bigger (from approximately 1omm wingspan to 15mm), and more detailed bats were sculpted. In addition to this, the surface of the driftwood was resurfaced and treated with a beeswax turpentine preservative to improve long term stability. A fresh, more dynamic - focal point was created for the work through the revised placement of the bats, from the side of the piece to the corner.
Exhibited as part of Paper Butterflies
and Slide Rules Have No Place At My Party.