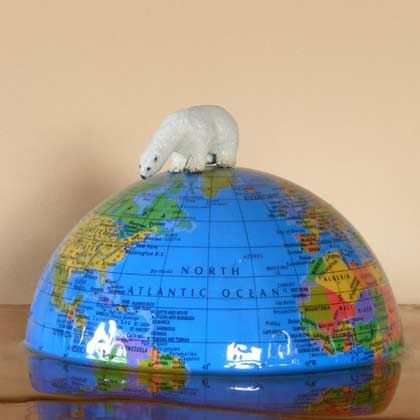 Melt
24 x 22 x 9
acrylic paint, enamel paint, nylon, plastic, epoxy resin, closed cell polystyrene foam, wood, shellac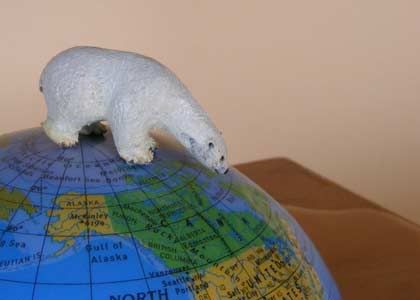 Melt, detail
Melt, detail
Inspired by
an article in National Geographic
about the most Southern polar bears which are in Hudson Bay, Canada. The population has been forced to migrate North permanently. This is due to climate change increasing the temperature and reducing the ice sheet surface area.
Exhibited as part of Paper Butterflies
and Slide Rules Have No Place At My Party.